 Vella Cycle Soothing Peri-aid (4 Pack)
Transdermal Patch for Relieving Period Aches + Bloating
Relieve period pain on contact. Whether you experience menstrual discomfort in the form of bloating, cramps, or an aching back, this patch has you covered. The slim profile and easy peel-and-stick application means you can place it anywhere on your body and get on with your day (because we all know Mother Nature waits for no one).
Notify Me
Sign up to be notified when Vella Cycle Soothing Peri-aid (4 Pack) is in stock! Instant relief from a cycle of pain.
Pain and periods have gone together since the dawn of time. But this patch is not your grandma's hot water bottle. It instantly soothes menstrual discomfort on-site with a blend of pure CBD isolate, black cohosh, piperine, and ginger. How to use
Apply to clean, dry skin at the site of pain for comfort and relief that lasts up to 12 hours.
Our ingredients:
Cannabidiol (hemp-derived CBD), Cimicifuga racemosa (Black cohosh) root extract , Piper nigrum (Black pepper) seed extract, Zingiber officinale (Ginger) root extract, menthol, dimethyl isosorbide, isopropyl myristate, Gossypium Herbaceum (Cotton) Seed Oil.
Our promise:
Clinically tested. Cruelty free. Parabens free. Sustainably sourced. Responsibly packed. Vegan.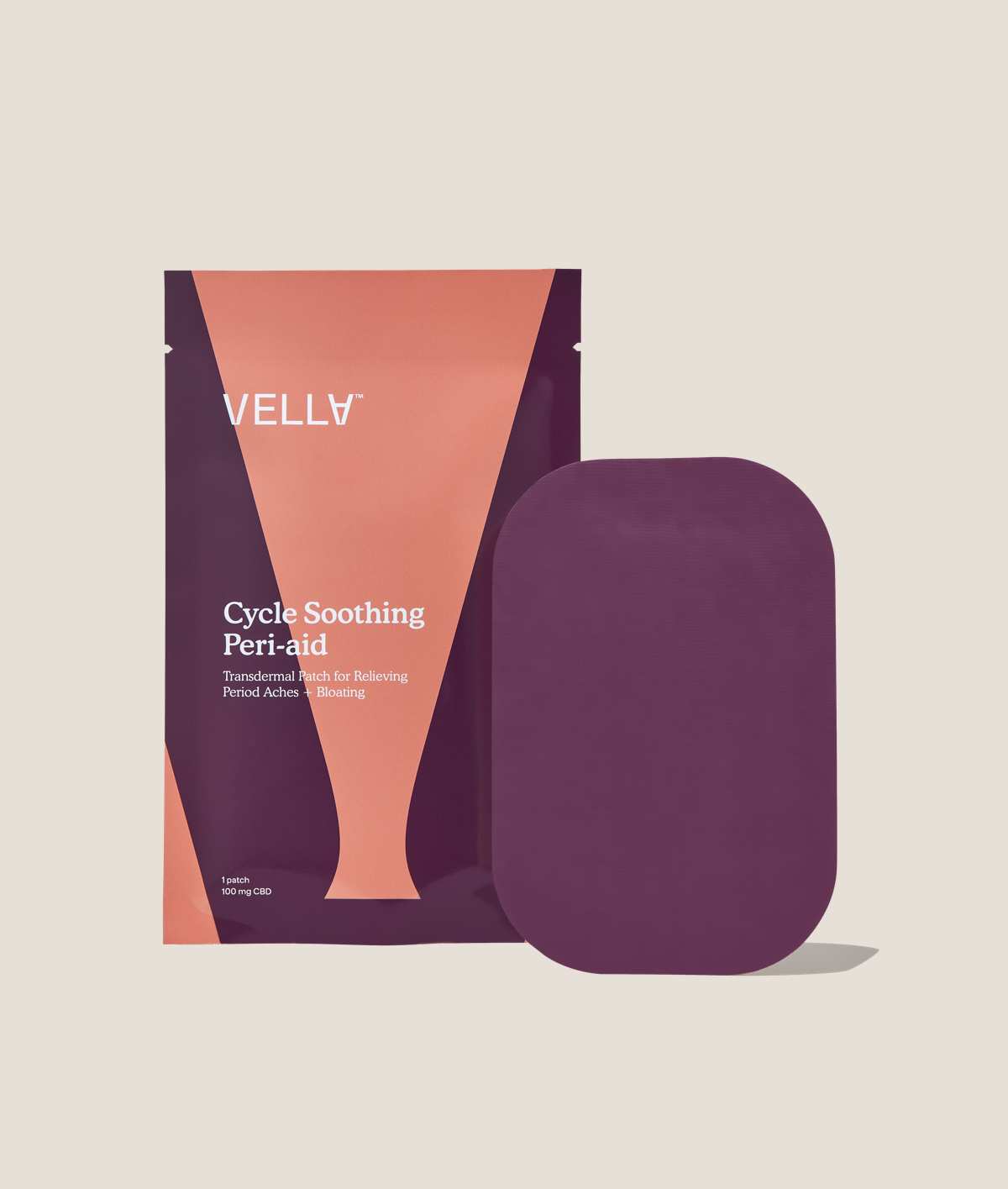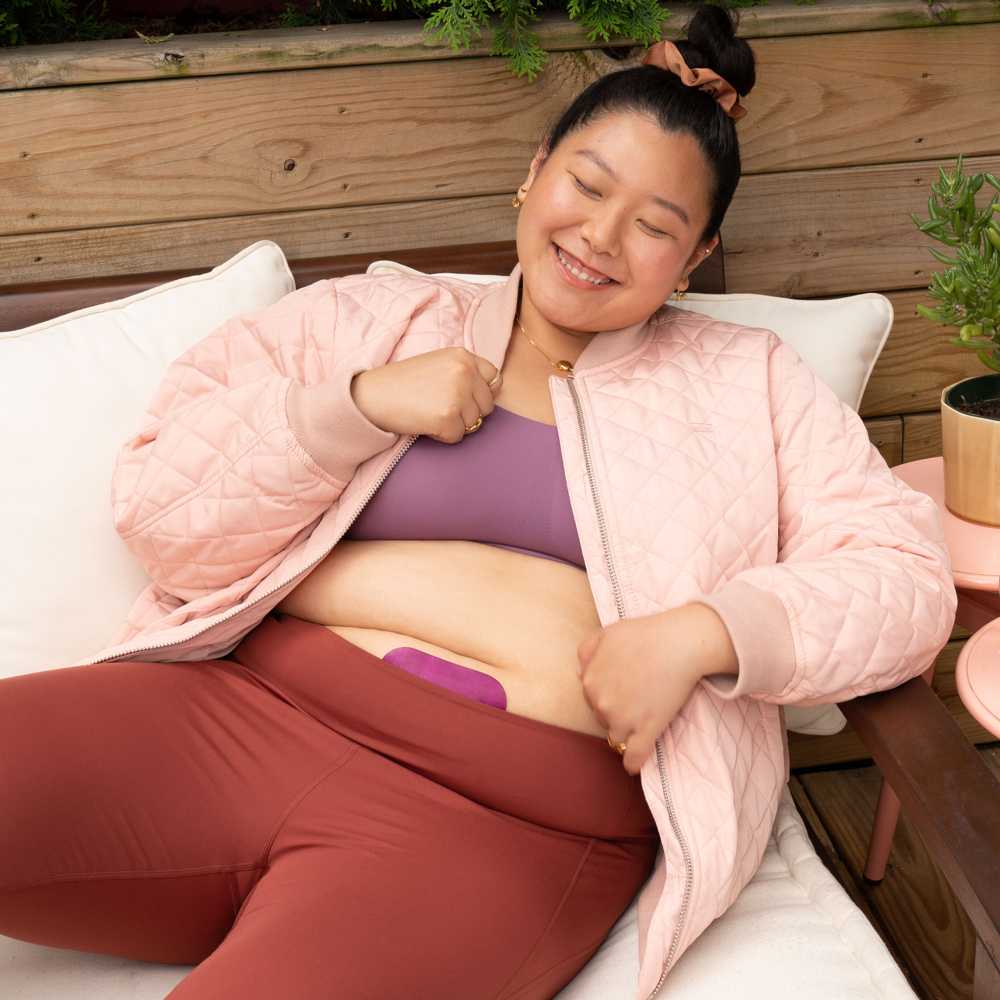 By infusing 100 mg of pure CBD in each patch and harnessing plant-powered active ingredients, Peri-aid provides targeted healing right where you need it most. Pure CBD isolate is known to activate the body's natural cannabinoid receptors, which can relieve pain and fight inflammation.
How much CBD is in each patch?
100 mg per patch.
How long can you wear the patch?
We recommend wearing the patch for a maximum of 12 hours.
Will the patch get me high?
No. Our patch has no psychoactive effects. We use pure CBD Isolate which does not contain THC.
Does the patch expire?
The patch is best for 24 months from date of manufacture.
Discover how sexual wellness is intertwined with all aspects of life.