 At Vella, women come first.
We're scientists, business leaders and beauty industry experts, building a better, more empowered present. Where women's sexual wellness is a must have and a must do.
Media Contacts
What is Vella Bioscience, Inc.?
Vella Bioscience, Inc. is a femtech company driven to put science in service of sexual empowerment.
Why now?
Vella is arriving on the market at a pivotal moment, where major changes in the cultural acceptance of female sexual pleasure and sexual empowerment in general are happening. Vella Bioscience, Inc. is leading the charge to advance a product portfolio of radical innovations to further strengthen the promise of sexual empowerment for all.
Where are Vella products sold?
In addition to VellaBio.com, Vella Bioscience, Inc. products can be found at top luxury retailers, including bluemercury, Neiman Marcus, Bergdorf Goodman, Saks Fifth Avenue, Cos Bar, Lemon Laine, the Allure Store, and Shen Beauty. The brand will also be available internationally at Boots UK this fall.
How has the booming sexual wellness market received Vella Bioscience, Inc.?
Vella Bioscience, Inc. is a true indicator of the sexual wellness market's enthusiasm for category expansion and brands with innovation at their core. Punctuated by its presence at major retailers across the world along with a substantial level of investment, Vella Bioscience, Inc. arrives at a pivotal moment amid an increase in consumer receptivity.
Harnessing the power of a science-based approach led by industry titan Dr. Padma-Nathan and a team of medical researchers, science and industry experts, Vella Bioscience, Inc. is leading the industry by filling a whitespace at the intersection of proprietary science and luxury beauty for sexual wellness.
Tell me more about the Vella Bioscience Inc. core leadership.
Vella Bioscience, Inc. was formed under the vision and leadership of Chief Executive Officer Nial DeMena, who brought co-inventors and industry pioneers Dr. Harin Padma-Nathan, as Chief Scientific Officer, and Dr. Michael Frid, as Chief Product Officer, together to lead the development of Vella Women's Pleasure Serum.
The team's fierce commitment of putting women first and propelling a sexual empowerment movement is evident from the strong female representation in leadership. Vella Bioscience, Inc. is led by Co-founder and Chief Operating Officer Carolyn Wheeler, Brand Creator and Chief Marketing Officer Bulbul Hooda, and beauty industry pioneer and Chief Commercial Officer Lily Garfield, who all bring undeniable business and luxury product prowess.
The company is also bolstered by a Scientific Advisory Board and Board of Directors composed of remarkable women who are highly respected in their respective medical fields and the beauty industry, including Nicole Prause, Ph.D. and Dr. Emily Sikking, MD.
With women at its core, Vella Bioscience, Inc. aims to break the labels and cultural limitations that have prevented women from claiming their fundamental right to sexual satisfaction.
Will Vella Bioscience, Inc. be expanding its product line?
Vella Bioscience, Inc. is constantly innovating to advance a product portfolio of radical innovations that further strengthen its brand promise of sexual empowerment for all.
Its flagship Vella Women's Pleasure Serum is a first-to-market product, which is designed to give women power over their pleasure, featuring proprietary encapsulated liposomal CBD technology.
The portfolio has since expanded to include Super Slip & Slide, a universal lube that offers ultimate comfort for all, the Women's Intimate Elixir, a lube focused for those going through menopause, and Peri-Aid, a patch designed to relieve period aches and bloating.
With future innovations on the horizon, Vella Bioscience, Inc. looks to revolutionize the sexual wellness space by combining high-end beauty ingredients with sexual wellness.
Vella team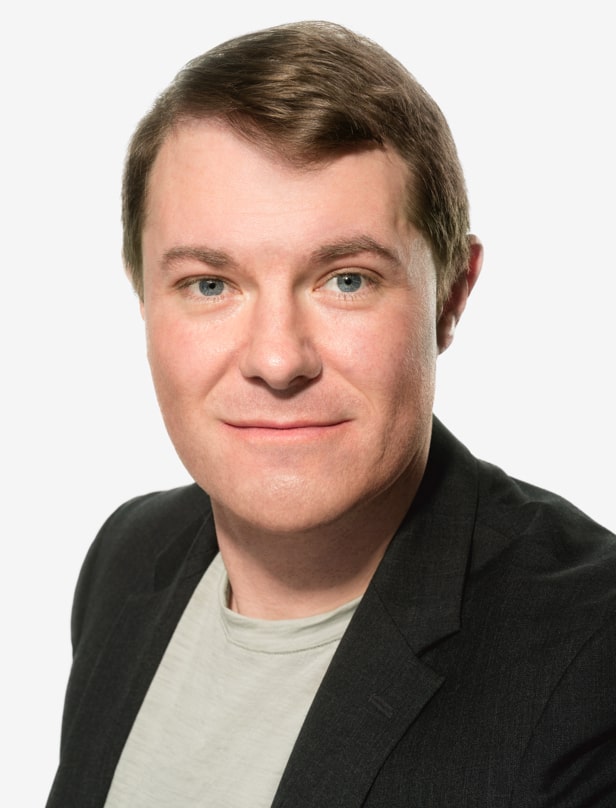 Nial C. DeMena
Co-Founder, Chief Executive Officer
Nial C. DeMena
Co-Founder, Chief Executive Officer
Nial C. DeMena is co-founder and chief executive officer at Vella Bioscience.
He is a serial entrepreneur and founder, playing prominent executive roles in four companies in the cannabis space in the last six years. These businesses have raised a combined $40MM, hold a collective 14 state medical and recreational licenses, and earn in excess of $42MM in gross revenue annually.
Nial is co-founder and executive chairman at Manna Molecular Science, a Boston-based biotech company and the original developer of Vella. Under his leadership and vision, Nial oversaw the development of Vella alongside Dr. Harin Padma-Nathan and Dr. Michael Frid, and, in 2020, successfully spun-off Vella Bioscience from Manna, effectively multiplying the value of invested capital by close to 50x.
He holds a master's degree from Virginia Tech and a bachelor's degree from Colby College.
Nial was raised by a single mother, and is an enthusiastic supporter of women's empowerment and a strong advocate for female-driven business leadership. He lives in Worcester, Massachusetts, with his wife Julia and their cat Ernest.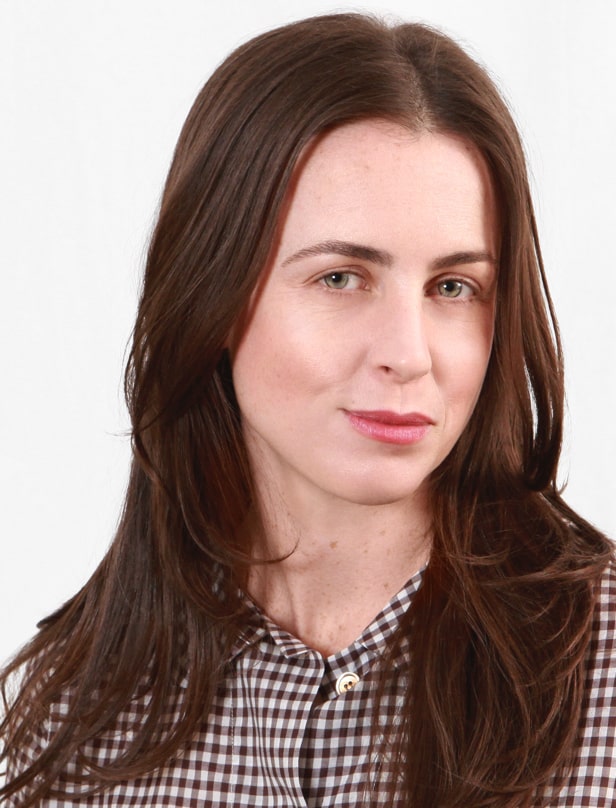 Carolyn Wheeler
Co-Founder, Chief Operating Officer
Carolyn Wheeler
Co-Founder, Chief Operating Officer
Carolyn Wheeler is co-founder and chief operating officer at Vella Bioscience.
Her interdisciplinary background encompasses design, media, and operational oversight at rapid growth stage companies, including serving as chief design officer at Manna Molecular Science. She has a record of success in collaborating with cross-disciplinary groups to execute, from concept to completion, a diverse range of projects, including consumer packaged goods, publications, exhibitions, and public built works.
Her work in critical studies has been published by Harvard University, Princeton University, & Routledge, with awards from Harvard and the Graham Foundation for Advanced Studies in the Fine Arts.
Carolyn has a master's degree from Harvard University Graduate School of Design and a bachelor of arts degree from Colby College.
She is the mother to two daughters, and a proud supporter of Planned Parenthood.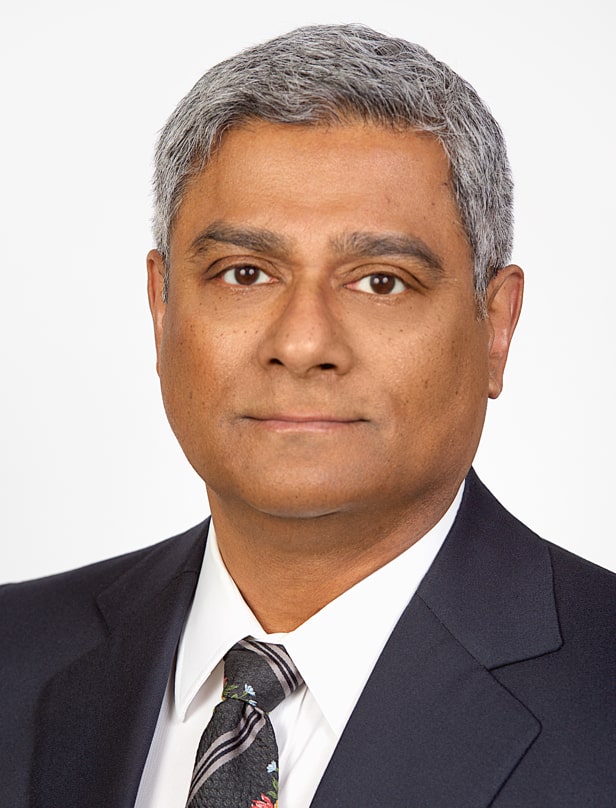 Dr. Harin Padma-Nathan, MD
Co-Founder, Chief Scientific Officer
Dr. Harin Padma-Nathan, MD
Co-Founder, Chief Scientific Officer
Dr. Harin Padma-Nathan is co-founder and chief scientific officer at Vella Bioscience. He, along with Dr. Michael Frid, is the co-inventor of Vella.
He is a board-certified urologist and was the lead principal investigator for Viagra and Cialis.
Dr. Padma-Nathan has published extensively, including three articles in the New England Journal of Medicine. Additionally, his research has been cited on the front pages of The New York Times, The Los Angeles Times, and The Sunday London Times Magazine, as well as in Newsweek and People magazine.
Prior to this, he was a professor of urological surgery at the Keck School of Medicine of the University of Southern California and chief executive officer of NuRx Pharmaceuticals, a bio-pharmaceutical start-up focused on delivering retinoids and rexinoids for oncology.
Dr. Harin Padma-Nathan received his Doctor of Medicine degree from Dalhousie University, and interned at St. Michael's Hospital at the University of Toronto. He returned to complete a surgical residency at Dalhousie University and was an AUA Scholar at Boston University, where his research was dedicated to smooth muscle physiology and pharmacology and the subsequent clinical development of pharmacologic therapies for erectile dysfunction.
Having led the development of almost a dozen products for male sexual dysfunction, Dr. Padma-Nathan felt it necessary to balance the legacy of his research and innovation, particularly after the birth of his daughter.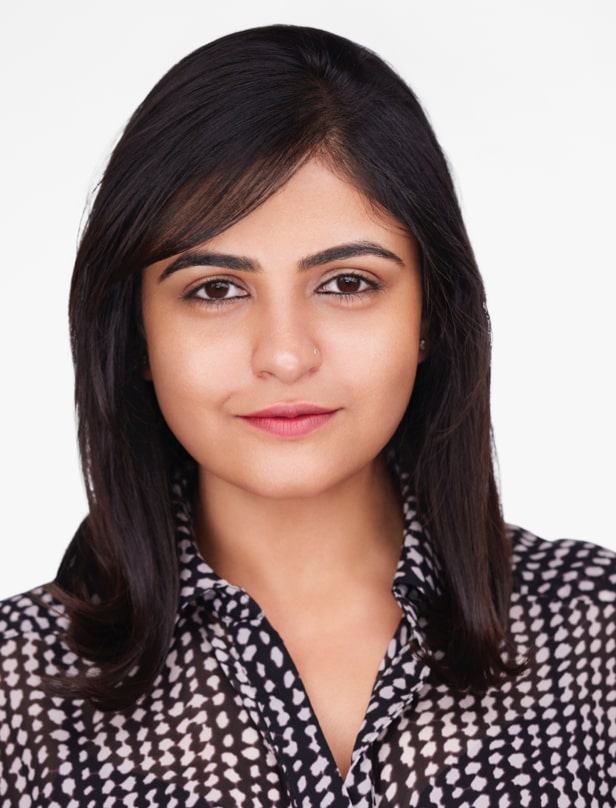 Bulbul Hooda
Brand Creator, Chief Marketing Officer
Bulbul Hooda
Brand Creator, Chief Marketing Officer
Bulbul is brand creator and chief marketing officer at Vella Bioscience.
She has nearly 15 years of experience building & growing award-winning brands by devising their strategic positioning and creative vision along with  commercial strategies for long-term revenue growth with a strong commitment to product innovation. Over the course of her global career at powerhouses like L'Oreal, Unilever, and Shiseido, Bulbul has proven success in assessing and meeting consumer needs, engaging target demographics, and directing powerful multi-channel campaigns.
Bulbul holds an undergraduate degree from Delhi University, along with an MBA from MICA, a top business school in India, and a master's degree in Cosmetics and Fragrance Marketing & Management from the Fashion Institute of Technology in New York.
Bulbul is a fierce advocate of diversity and inclusion. As a woman of color, raised in a military family that fostered in her a strong sense of self & individuality, she understands that the privilege of her upbringing requires her to support and uplift other women's voices and experiences, particularly in the beauty and wellness industry.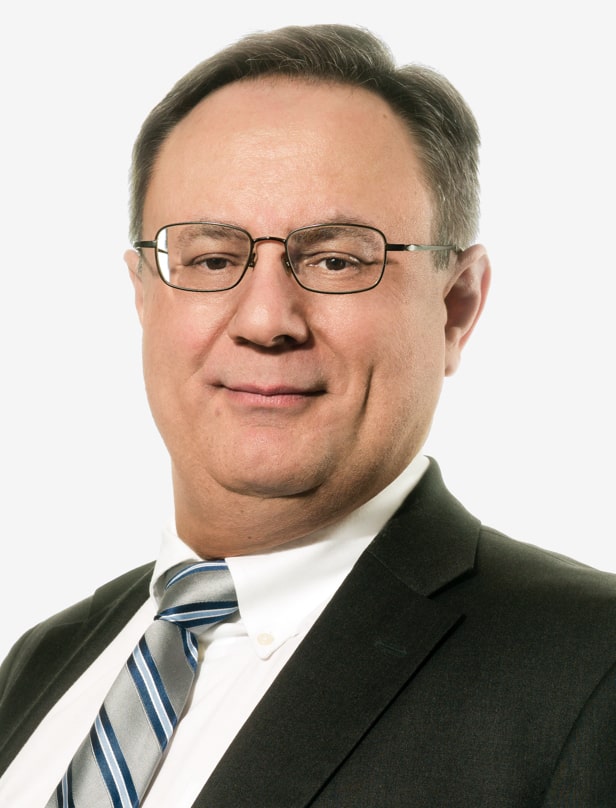 Dr. Michael Frid
Co-Founder, Chief Product Officer
Dr. Michael Frid
Co-Founder, Chief Product Officer
Dr. Michael Frid is co-founder and chief product officer of Vella Bioscience, Inc. and co-inventor of Vella Women's Pleasure Serum.
Dr. Frid is a formulation chemist with expertise in drug development, from late discovery to early clinical. He has more than 15 years of experience in pharmaceutical development, including discovery, lead optimization, lead selection and proof of concept in humans.
Formerly, Dr. Frid served as vice president of Felicitex Therapeutics, a preclinical stage Boston-based pharmaceutical company developing treatments for highly resistant, recurrent cancers. He has also served as a lead scientist at Wolfe Laboratories and Minerva Biotechnologies.
Dr. Frid holds a Ph.D. in Organic Chemistry from the Massachusetts Institute of Technology and a BS in chemistry cum laude from New York University.
Dr. Frid is an advocate for gender equality and meritocracy, and believes in advancing new, unorthodox approaches for the development of solutions for long-standing unmet personal wellness needs, such as female sexual wellness.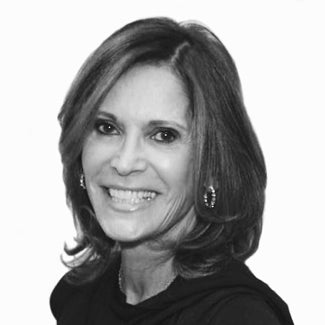 Meet Lily Garfield
Lily Garfield is a beauty industry leader and pioneer, and the Founder of Cos Bar, the original multi-brand luxury beauty retailer. Lily started her career working at a Bloomingdale's beauty counter, and quickly understood the importance of prestigious selection and service. She founded Cos Bar after moving to Aspen and has grown the luxury retailer to nearly 20 stores which have become synonymous with quality, personally selected skincare and makeup from the world's finest, most esteemed collections. Lily now joins Vella as a part of the Board of Directors and will play an active role in guiding the team with her expertise and experience as the Chief Commercial Officer.
Vella advisory board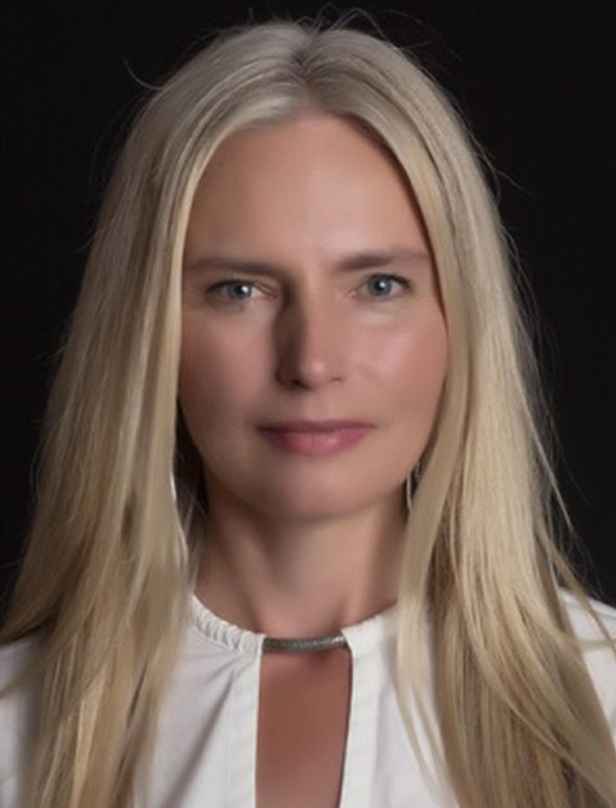 Karinna Karsten
Karinna Karsten
Karinna Karsten is an authority in the dating industry and helps people optimize their relationships. She brings more than a decade of experience, data and research to the eternal topics of love, wellness and intimacy by creating real-world solutions for the dating and relationship industries. Karinna discovered her passion for human connection and relationship intelligence. As a relationship advisor she has worked with leading global executives and A-list celebrities and appeared in major publications like Cosmopolitan, SELF, Women's Health and networks like NBC or OK! as a celebrity relationship expert.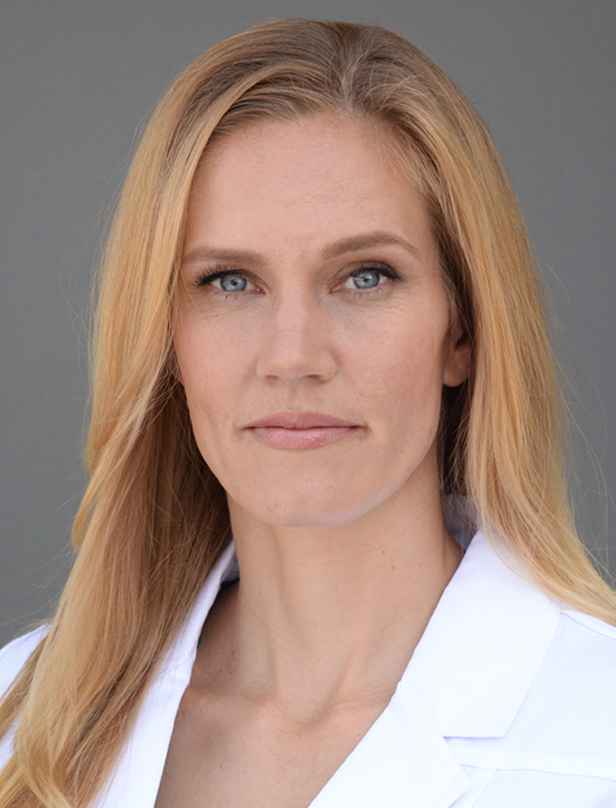 Dr. Nicole Prause
Dr. Nicole Prause
Nicole Prause, is a neuroscientist researching human sexual behavior, addiction, and the physiology of sexual response. She is also the founder of Liberos LLC, an independent research institute. She received her PhD from Indiana University in Clinical Science, meaning she is both a scientist and a clinician. As a statistician and licensed psychologist she has focused on sexuality-related issues. Her laboratory is known for developing and testing novel hardware and protocols to advance our understanding of the potential health benefits of sexual stimulation.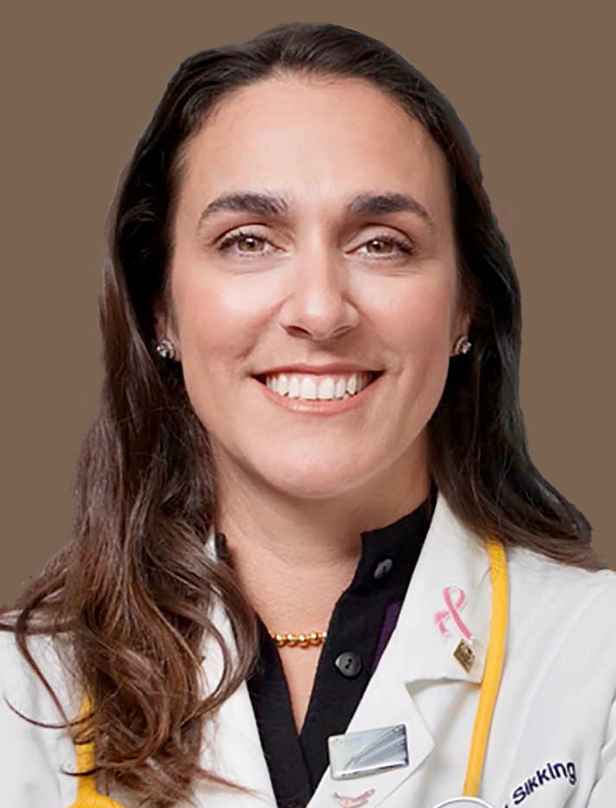 Dr. Emily Sikking
Dr. Emily Sikking
Dr. Emily Sikking is a board-certified OBGYN serving Southern California. She earned her medical degree from George Washington University School of Medicine and completed her residency at New England Medical Center in Boston, Massachusetts. She has also been certified by the American Board of Obstetrics and Gynecology and is a fellow of the American College of Obstetrics and Gynecology. As an expert in women's health, she offers her patients care for pregnancy, family planning, menopause, and PCOS. She also wants to help women look and feel their best, with advanced treatments, regimes and products. Sexual wellness and empowerment has long been a focus of hers. She teaches a three day rule to all her patients- your vagina should not be ignored.
Dr. Sikking is an active member of the academic and research community in her field. She previously served as a faculty member at George Washington University Medical Center and has several published works concerning women's health. Dr. Sikking travelled all over the country for speaking engagements on a range of topics related to women's health, predominantly focusing on vaginal health and function for sexual wellness during all stages of a woman's life.
Brand assets
We are here to help you with the tools to tell the Vella story. Browse the library for all brand assets.
Brand marks & logos
Not just a name, it's a feeling. When communicating about Vella, please use one of our approved logos/lockups provided here in its original format and scale.
Photography
Bank of brand imagery ranging from lifestyle to pack shots provided here for all media usage purposes.
Brand videos
When images just won't do. Tell a deeper story by selecting from these Vella videos.
Product info
Product leaflet
Everything you need to know about the product, how it works, payoff, ingredients etc.
Download PDF
What is Vella Women's Pleasure Serum?
Vella Women's Pleasure Serum is a first-of-its-kind pre-play topical serum that promotes more frequent, intense, and satisfying orgasms for every cis woman – whether solo or with a partner.
How does Vella work to increase arousal?
Developed by expert scientists and medical professionals with an in-depth understanding of the female sexual function, Vella works deep beyond the skin to relax vaginal and clitoral smooth muscle tissue with its proprietary nano-encapsulated CBD technology making cis women orgasm ready – no matter their age, sexual orientation or life stage.
How is this different than lubricant?
Unlike lube, Vella encourages arousal. With three pumps applied topically, it works locally to increase blood flow and engorgement for natural lubrication.
Does Vella work for every woman?
Vella works for most cis women – at any consenting age or stage of life. Whether women are experimenting to learn what they like, medication is making orgasms infrequent, or hormones are making it hard to stay wet – Vella makes every cis woman's body orgasm ready.
Why is Vella important for women's sexual health?
For the past century, men have had powerful medical support for their sexual wellness yet support for female sexual wellness has been viewed as too complex.
Dr. Harin Padma-Nathan, whose research led to the development of Viagra® and Cialis®, and esteemed chemist Dr. Michael Frid, saw the opportunity to simplify female sexual wellness strategies to put power over pleasure in women's hands. The pioneer industry experts created Vella, sensual intelligence in a bottle for every cis woman.
Does it have any effect on men?
No. It does not affect men.
Is it condom compatible?
Yes! Unlike many other topical products on the market, Vella is water based which does not degrade latex or polyisoprene condoms.
How long does it take to start working?
Vella works within 15-25 minutes, and in some cases within 10 minutes, after three pumps are applied topically.
Is there THC in the product? Can it get me high?
No. Vella uses a CBD isolate meaning there is no THC or psychoactive compounds.