 Vella Super Slip & Slide
Universal Lube for Ultimate Comfort During Intimacy
Our silicone-based lubricant is formulated for all bodies and all kinds of play because pleasure is pleasure is pleasure. Lightweight and silky, never greasy, it provides long lasting comfort and a texture as luxurious as your holy grail beauty products. Here's to sexual tension—without a lick of friction.
Vella Super Slip & Slide is your trusted bedside sidekick, always at the ready to ensure smooth sailing from beginning to climax. No need to reapply for hours. How to enjoy
Apply anywhere and everywhere during play—leaving no erogenous zone overlooked—to eliminate friction and promote glide for a pleasurable ride.
Our ingredients:
Polydimethylsiloxane, dimethiconol, squalane, tocopheryl acetate (a form of Vitamin E), Hippophae rhamnoides (Sea buckthorn) seed oil, Lavandula angustifolia (Lavender) oil.
Our promise:
Clinically tested. Cruelty free. Parabens free. Sustainably sourced. Responsibly packed. Vegan.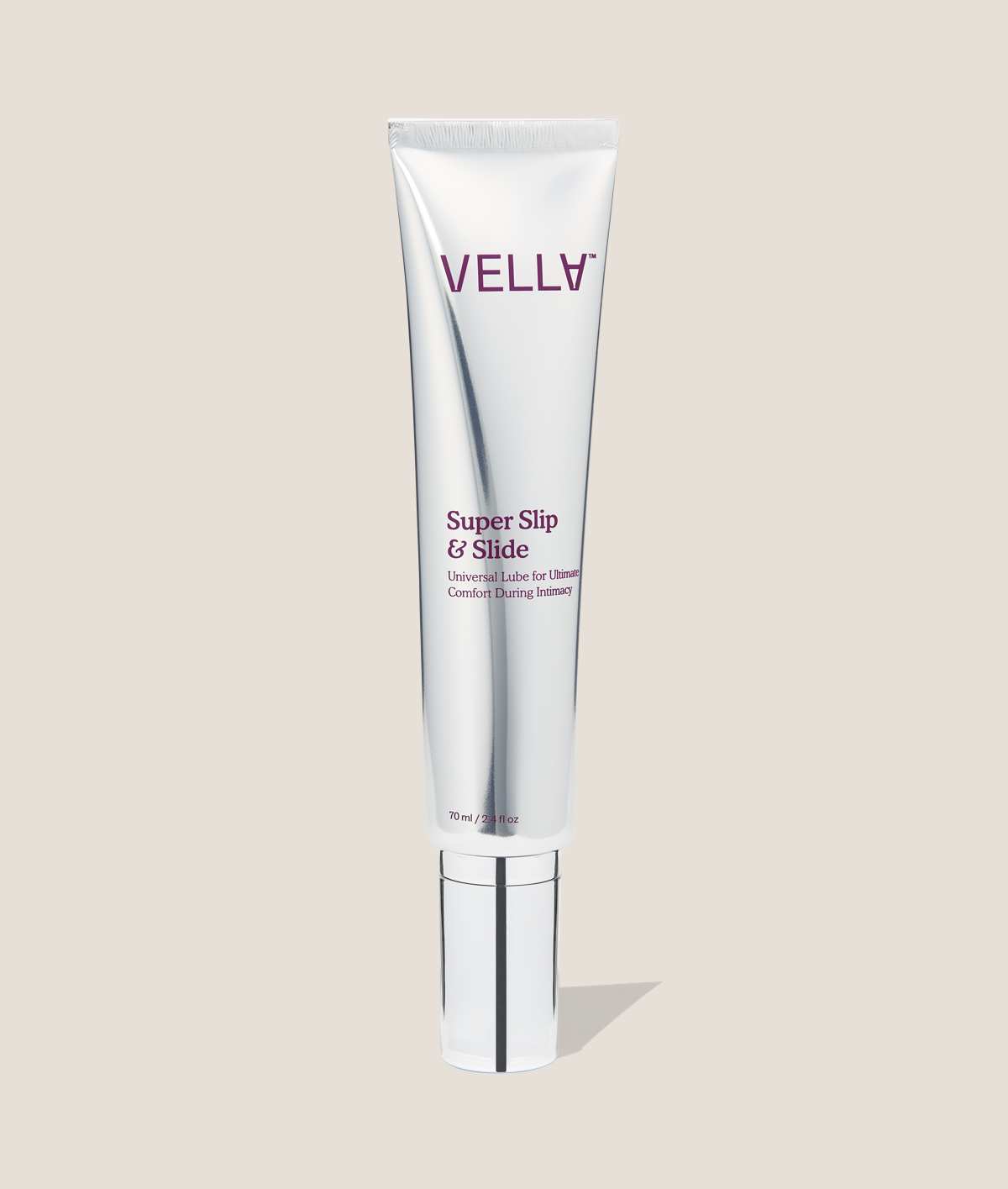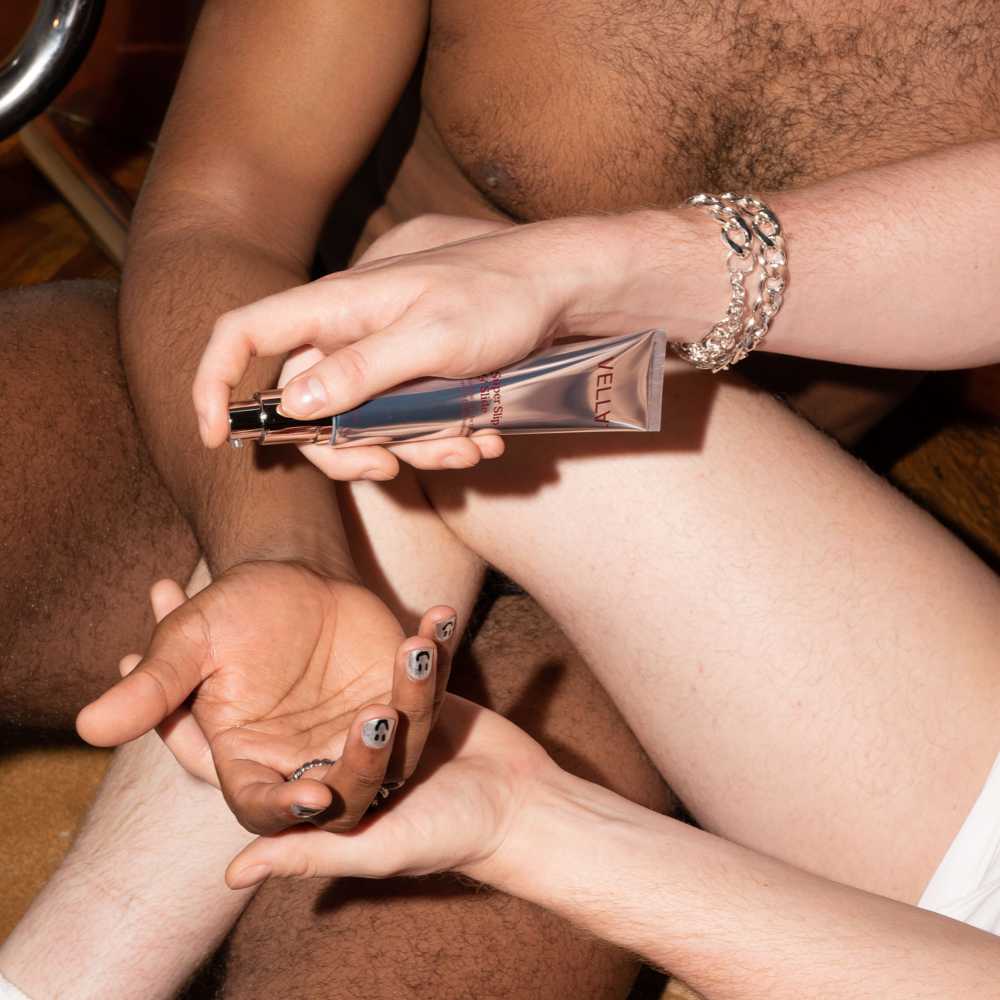 Hypoallergenic, non-irritating, and non-comedogenic silicone creates a toe-curling glide that never dries out so there's no need to reapply. Meanwhile, skincare hero squalane moisturizes and soothes by preventing water loss.
Is the lubricant safe to use with condoms?
Yes. And we're big proponents of safe sex.
Is the lubricant safe to use with toys?
Avoid using with toys that contain silicone as it may cause deterioration over time.
Does the lubricant expire?
The lubricant will last at least 12 months from opening.
Can I use the lubricant if I'm pregnant or breastfeeding?
We recommend speaking to your doctor first.
Is it okay to taste the lubricant?
Indeed.
Reviews
100%
of reviewers would recommend this product to a friend
Discover how sexual wellness is intertwined with all aspects of life.