 Vella Women's Intimate Elixir
Hydrating Lubricant Made for All Stages of Menopause
Our water-based lubricant is liquid gold for vaginas. It's made specifically for peri menopause, menopause, and post menopause with hyaluronic acid to supplement the body's natural wetness and improve comfort during sex and play. Revel in the unlimited potential of your pleasure.
As your body changes over time and a decrease in estrogen leads to thinning vaginal tissues and dryness, sex can sometimes be uncomfortable, or worse, painful. But through the power of moisture-boosting hyaluronic acid, Vella Women's Intimate Elixir ensures pleasure play is never grating and always gratifying. How to enjoy
Apply intravaginally during play—solo, with a partner, or with a toy—to relieve dryness on contact and enhance your comfort.
Our ingredients:
Aqua, hydroxyethyl cellulose, sodium hyaluronate (a form of hyaluronic acid), propanediol, Vitex agnus-castus (Chasteberry or monk's pepper) extract, alcohol, glycerin, Hydrastis canadensis (Goldenseal) extract, sodium benzoate, potassium sorbate, Aloe barbadensis (Aloe vera) leaf juice extract, lactic acid.
Our promise:
Clinically tested. Cruelty free. Parabens free. Sustainably sourced. Responsibly packed. Vegan.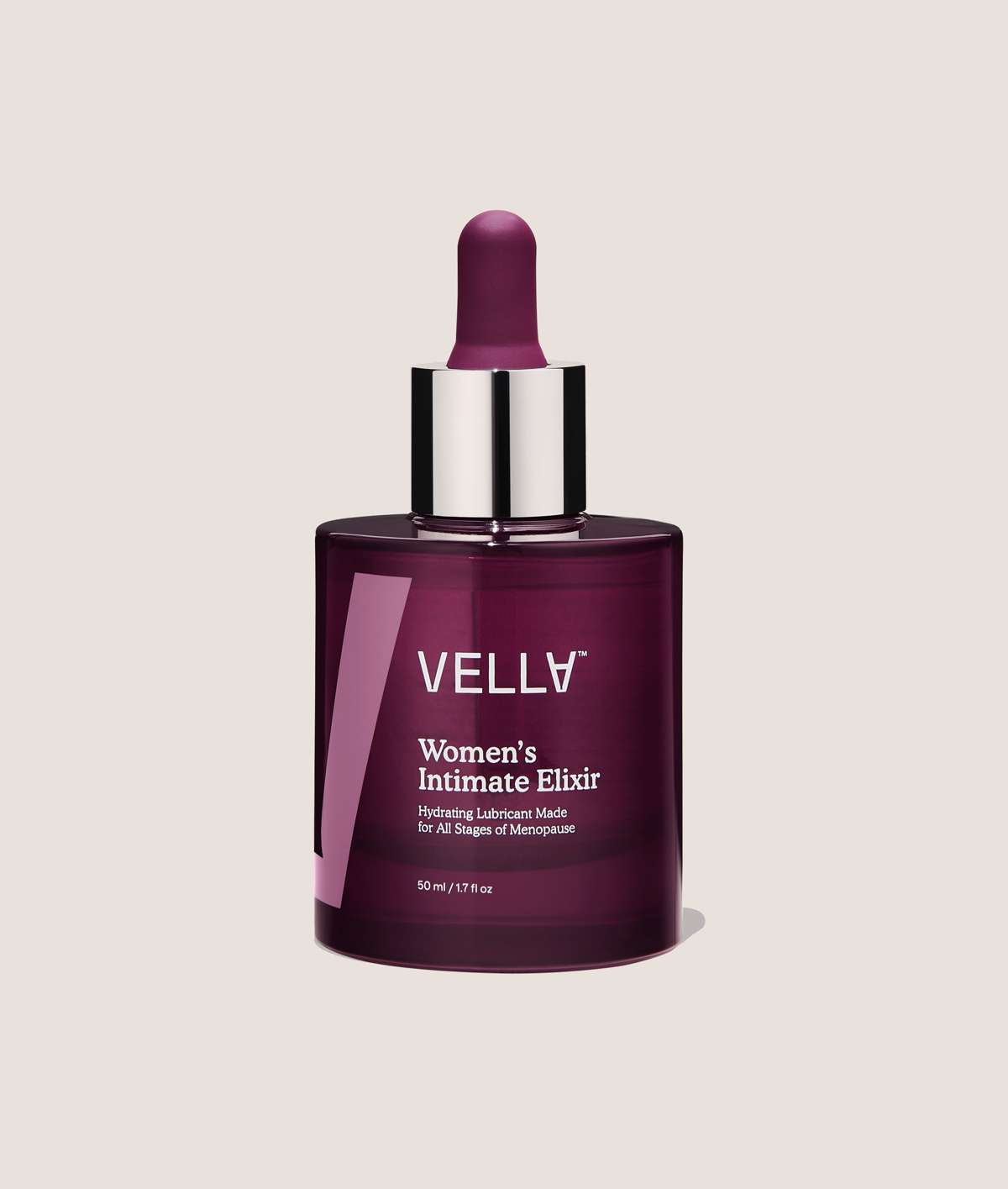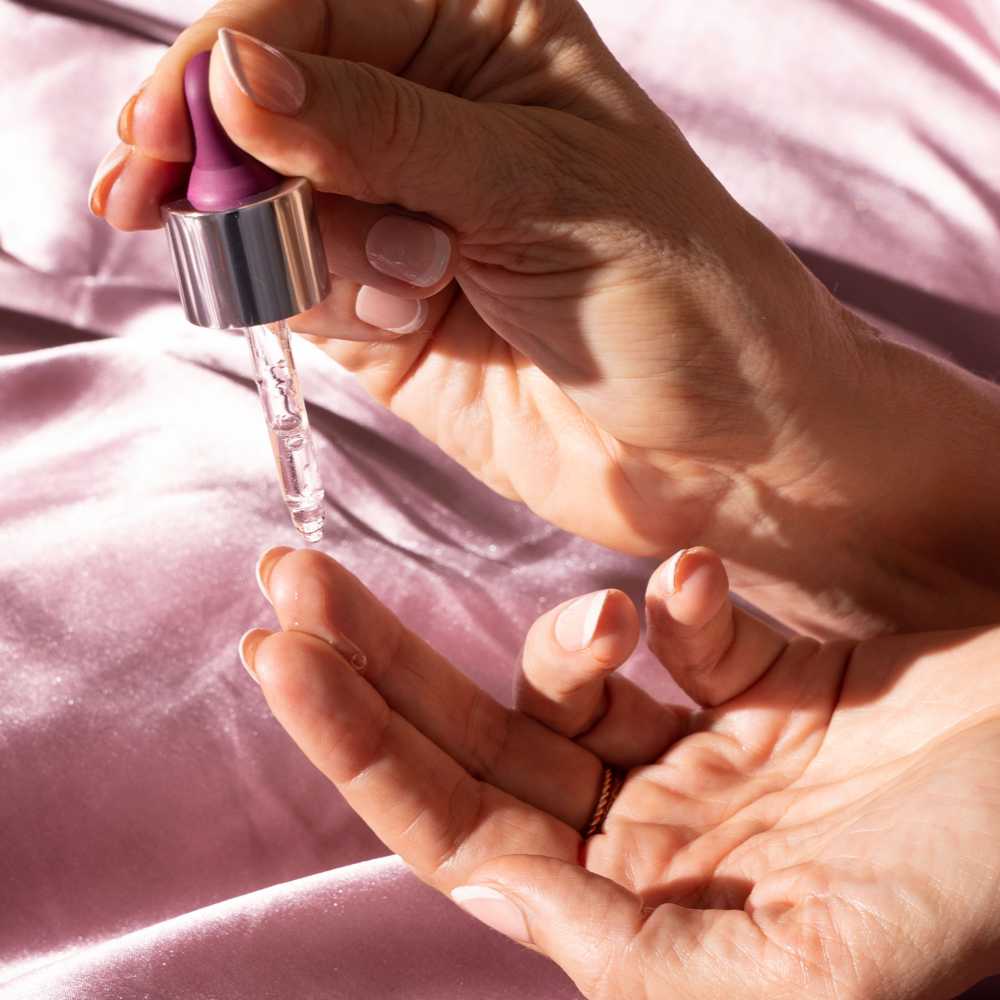 A boost for your biology. By increasing and retaining hydration in the vagina at the molecular level, hyaluronic acid eliminates friction and improves comfort during sex and play so you can focus solely on your pleasure.
Is the elixir safe to use with condoms?
Yes. And we're big proponents of safe sex.
Is the elixir safe to use with toys?
Yes. It's water-based so feel free to play with all your goodies.
Does the elixir expire?
The elixir will last at least 12 months from opening.
Is it okay to taste the elixir?
Indeed.
Discover how sexual wellness is intertwined with all aspects of life.